Who We Are
The Caton Construction Group is a member of The Caton Companies, a successful Charlottesville, VA-based holding company offering diverse services – from development and financing, to construction and leasing, to ongoing property and asset management – and boasts some 600 employees in the Commonwealth of Virginia and State of North Carolina.
The Caton Companies also includes Management Services Corporation (MSC), the largest property management firm based in Central Virginia with more than 4,250 units; Manufactured Housing Enterprises (MHE), managers of manufactured home communities; Park Lane Finance Solutions, a licensed mortgage finance origination and servicing firm.
The company's philosophy is the same now as it was when Douglas E. Caton, a retired U.S. Army major general, began operations 45 years ago: it's all about management, no matter the product or service; it takes good people and well-thought-out direction to achieve ultimate performance. Says Doug Caton: "Together, we're building a great company every day."
The Caton Construction Group is a high-value, Veteran-Owned Small Business (VOSB) expert in the area(s) of Bridge, Highway and other Transportation Construction; has successfully completed a myriad of diverse projects since 1987; is a certified Class A Contractor via the Virginia Department of Professional and Occupational Regulation (DPOR); is state-licensed and holds "Pre- Qualified" status; has a bonding capability up to $50 million; and boasts a management team with a majority of licensed professionals (i.e., PE, DBIA; M.Eng; PMI PMP®), more than 200 employees, $10 million in equipment and more than $30 million in annual revenues.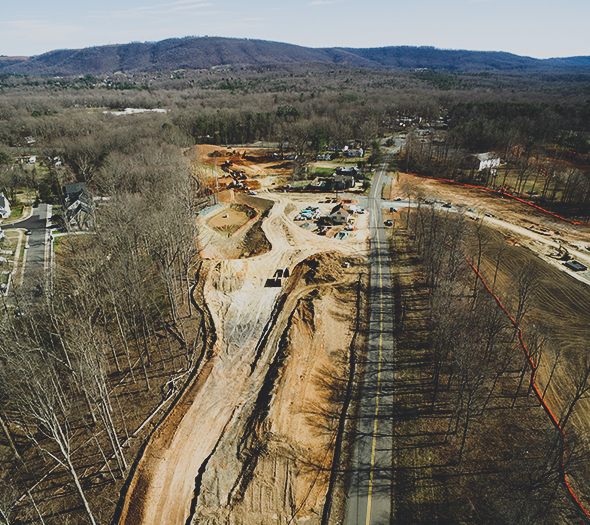 Site development at Sunset Drive.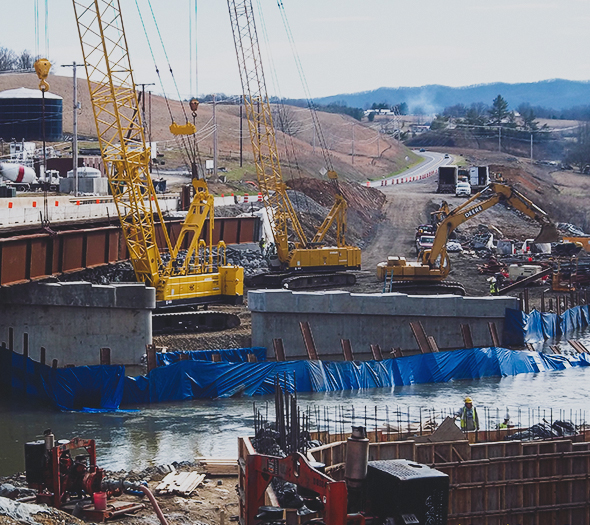 Unknown Bridge Construction